What Our Sprinkler Repair Team In Las Vegas Offers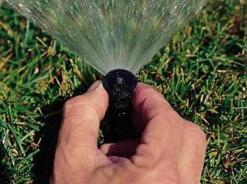 Blowing sand from the desert often wreaks havoc on pop-up sprinkler heads. Dirt and debris blown in from the neighboring areas can cause valves to stick and clog. Most of the time pop-ups can't be saved, but the underlying diaphragms and solenoids can be cleaned or repaired without having to replace the entire valve. These repairs are so commonplace that our Las Vegassprinkler repair techs carry every major brand of sprinkler head and rotor on the market in their vehicles.
Our Las Vegas sprinkler repair team doesn't stop at basic heads and valves, and neither do we. We offer spring and fall system tune-up and general inspections and maintenance to keep your system from faltering under the desert sun.
We come prepared to dig and our techs have the most up-to-date valve location and wire detection equipment to make this process quick and easy. We quickly locate underground lines which reduces the time and cost of any repairs.
---
Some of our other services include: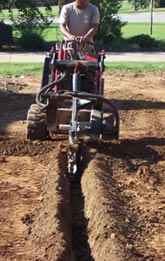 Checking and Adjusting Sprinkler Systems
Sprinkler Head Repair and Replacement
Raising or Lowering Sprinkler Heads
Sprinkler Valve Replacement
Electronic Sprinkler Valve Location
Repairing Broken Sprinkler Pipes
Sprinkler Controller/Timer Replacement
Detecting and Fixing Wiring Problems
Coverage Problems
Rain and Freeze Sensor Installation
Double Check Assembly Replacement
Pump System Installation and Repair
Our professional landscaping service is available throughout the Las Vegas area. For more information, please contact one of our sprinkler repair customer service representatives.