Our Las Vegas Sprinkler Repair Team's Service Area

Our Las Vegas sprinkler repair team spends quite a lot of time pushing back the sands of the desert to help create a nice little oasis in the middle of Nevada. But just because we are located in the heart of the city doesn't mean we only cater to the high rollers that stay in the local hot spots. Commercial sprinklers systems are only part of what we do. Call us for residential sprinkler repair in Vegas, Enterprise, Spring Valley, Henderson, or North Las Vegas!

---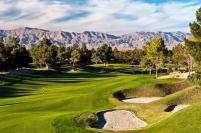 Our techs offer some of the best sprinkler repair service in Enterprise and are more than willing to reach out to the suburbs and take care of all the commuters that work in Vegas but prefer to spend their days at home, in a tranquility of their own subdivisions. We help bring a bit of that oasis feel right to your front yard.
---
We love our customers in Spring Valley. In fact, they voted us the number one sprinkler repair service in the Spring Valley area three years running. We'd like to think it's our amazing personalities and great jokes that get us that rating, but the truth is, we're excellent at what we do. We have state of the art equipment and the training to handle it to quickly diagnose and repair even the most mysterious of irrigation system problems. If you live in the 89147 zip code, we're your go to repair service.
---
Spring Valley doesn't have the monopoly on our Las Vegas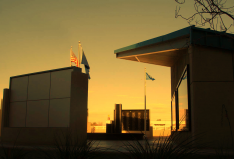 sprinkler repair personnel. We spread our wings and handle Rain Bird and Fertigator systems in Henderson as well. If you're lawn isn't looking its best even though you have a sprinkler system installed, our team can help you determine what the problem may be. We can diagnose the cause of brown spots or crispy grass and adjust your system so that you get the coverage where you need it. Be the greenest oasis on your block, just like you expected to be when you fist put the sprinkler system in. Call in our Henderson sprinkler repair team and see ht difference a professional can make.

---
In North Las Vegas sprinkler systems are sometimes the only thing that keeps your front lawn from looking like the concrete jungle that surrounds it. Short of Xeriscaping, installing or adjusting a sprinkler system is the best way to get the most curb appeal from your lawn. Our contractors handle systems throughout the 89031 area code and the surrounding area. If you need to have pop up heads replaced or a pre winter blow out, give our North Las Vegas sprinkler repair team a call now.
Providing fast, affordable, and reliable sprinkler repair services Las vegas, Nevada, and surrounding cities:
89004 89011 89012 89014 89015 89030 89031 89032 89052 89074 89084 89086 89101 89102 89103 89104 89106 89107 89108 89109 89110 89113 89115 89128 89118 89119 89120 89121 89122 89123 89124 89128 89129 89131 89134 89135 89138 89139 89141 89142 89143 89144 89145 89146 89147 89148 89149 89156