Our Enterprise Sprinkler Repair Team Makes Your Yard Green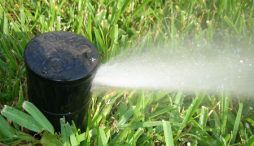 Is your current sprinkler repair team leaving your lawn looking like the set of the Walking Dead? Do you have more weeds than grass and more dead patches than a State of the Union address. If this sounds like your lawn, give us a call and one of our Enterprise sprinkler repair techs will double time it to your home or business. We show up with a fully stocked van with over 2500 replacement parts and so many tools that it would take us all day to tell you what each one was for. We're always ready for anything.
The number one problem that most sprinkler systems have isn't the dreaded broken sprinkler head, it's an inefficient set-up. Many people think that sprinkler systems are easy to adjust and just need to be aimed in a particular direction, this is a mistake. An experienced Enterprise sprinkler repair team member will take things like the path of the sun during the day and the plantings in each of your planting beds into account when adjusting your heads. Water pressure adjustments are the key to delivering exactly the right amount of water to every single plant in your yard.
We Can Help You Landscape Too!

Not only can we help you determine the problems within the sprinkler system itself, we can also help you choose plants and lawn turf that will stay beautiful longer in our hot climate. Some grasses simply won't stand up to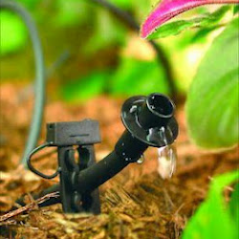 the heat while others can last for weeks without a good watering. Understanding the are like we do allows us to help you save money by going with plants that don't require consistent watering and lawns that will stay green and not need to be mowed every other day.
Call in our Enterprise sprinkler repair team in October to have it readied for the cold winter nights that the desert brings on. Having your system blown out and winterized will save you a lot of hassle in the Spring. Systems that aren't winterized often end up with cracked and broken pipes or leaky seals from the ice that forms during the cold desert nights. Call us to keep this from happening to you!