Henderson Sprinkler Repair

Building and maintaining beautiful landscapes in Henderson may be quite a challenge. Extreme heat and long drought periods are tough on plants. But as your best sprinkler repair service in Henderson is here to make sure your outdoor areas are always looking healthy and beautiful. As highly recognized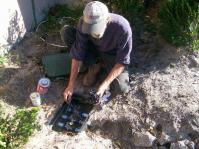 Henderson sprinkler repair professionals, we are proud to offer the whole range of services that you will need in order to either start building or maintaining the outdoor spaces that you have always dreamed of. In order to achieve this, we offer the following services:
Landscaping And Xeriscaping

We work with you in the designing process. We consider what you want in terms of views and space usage. What we aim for is to create a space that you will fully enjoy. We provide gardening and masonry services that include maintenance.
Henderson Sprinkler Installation

While we work on looks and comfort, we make sure that you get only the best equipment. This means that you will get top-notch, state-of-the-art products that will practically take care of the spaces by themselves. These include irrigation and drainage systems.
Our service is recognized as one of the best in the area, especially when it comes to sprinkler repair in Henderson. We design and install systems that will accurately distribute the precise amount of water that each plant or shrub needs. This is possible not only because of our knowledge about the sprinkler systems that are available, but also because we are passionate about plants and what is best to keep them healthy.
Revamping Your Sprinkler System

If your landscape needs additions, or you decide to add gear (such as a pool), pipes may need rerouting and some equipment may need to be replaced. We analyze what you need and make the best use of what you already have. If you need new equipment, we will make sure that you get whatever works best in terms of performance and working with those pieces of gear that are already a part of your system.

Sprinkler Maintenance in Henderson, NV

If you own a sprinkler system, you will find that it needs proper maintenance in order to function at its best. The most common issues that a sprinkler system faces are some of the following: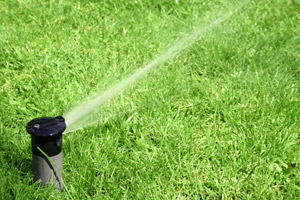 Clogged nozzles
Broken sprinkler heads
Leaking pipes and heads
Cut wires
Malfunctioning control units
Capping off heads
Poor spray patterns
Water waste
To avoid all this problems, a system tune up is required, at least twice a year. Heads, controllers and valves will all need constant adjustments that will ensure they are not overworked and damaged. If your sprinkler system has the proper maintenance and care, full operation will continue to be guaranteed.
We are proud to state that our crews are the best you can find in the area, and that we as a team will work our best in ensuring your piece of mind. We offer personalized sprinkler repair in Henderson as well as competitive pricing, and we know everything we need in terms of local weather conditions to make sure that your systems perform at their best. Call our Henderson sprinkler repair team today to get your irrigation system work at its full potential.